You can Make a Difference at these Food Banks near Portland OR

If you call Wilsonville, Woodburn, or Portland home, you have plenty of opportunities to help out in your community. To give you an idea of some of the ways you can be of assistance, we've compiled the following food banks near Portland, OR. Dive in to see how you can be of service.
Crossroads Church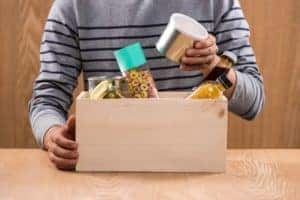 The Crossroads Food Bank is the church's community outreach program. It began over 25 years ago and continues to grow. The over 40 volunteers see to it that approximately 20,000 pounds of food are distributed every month to the folks who need it the most.
Go to Crossroads Church on Facebook to see what they've been up to.
Ecumenical Ministries of Oregon
Ecumenical Ministries of Oregon's Northeast Emergency Food Program is proud to serve the following:
The unemployed and underemployed
Disabled and elderly individuals with special needs
Families with children
Immigrants and refugees
Those who have recently experienced a crisis
Get the latest on what's going on over at Ecumenical Ministries of Oregon by visiting them on their Facebook page.
Oregon Food Bank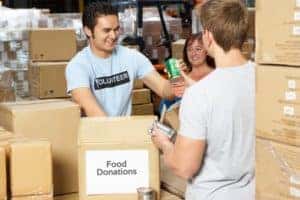 The Oregon Food Bank has been a part of the community since 1988. They gather food from government sources, farmers, manufacturers, wholesalers, retailers, and individuals in order to supply 21 regional food banks all over the state as well as 1,200 food assistance sites in Oregon and Clark County.
Stop by Oregon Food Bank's Facebook page to learn about upcoming events.
The Sunshine Division
The Sunshine Division distributes more than 1.2 million pounds of free food to 50 local relief organizations in and around Portland and believes in meeting the needs of folks all over the area.
Check out their photos on Facebook to see some of the good they're accomplishing.
Help Out at the Food Bank of Your Choice
Now that you have a clear picture of what each of these Wilsonville, Woodburn, and Portland organizations are all about, you can make a well-informed decision on which one works best for you. If you have any questions, feel free to visit each one today. We're sure they'll be happy to see you!