Best Local BBQ near Wilsonville OR
---
From Memorial Park to Graham Oaks Nature Park, Murase Plaza Park to Bullwinkle's, there are tons of things to do in Wilsonville, and people here love their good eats, especially when it comes to local barbecue restaurants.
We're pleased to offer this look at some of the best local BBQ near Wilsonville, OR in the form of Slick's Big Time BBQ, BooneTown Tap & Grill, and Oswego Grill. If you haven't tried these places yet, check out their menu and atmosphere, then stop down to experience their great food for yourself.
Slick's Big Time BBQ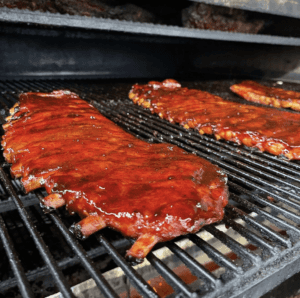 Slick's Big Time BBQ is a classic, stick-to-your-ribs barbecue place with an upscale vibe and a commitment to supporting the local community. Owned by Dan and Barbi Slick, this is a restaurant that was built from a legacy of entertaining and cooking. They believe that the best in life comes from great food, great wine, great brews, the company of family and friends, and of course, the summer in Oregon. They offer not only a sit-down restaurant, but full catering, a food truck, and even a YouTube cooking channel.
They offer bone-sucking ribs that are never over-smoked but always big on flavor as well as vegetarian and gluten-free options and even a children's menu. They believe in something for everyone and are open throughout the week, so stop by for lunch or dinner. Check out their Facebook, Twitter, and Instagram profiles for more information.
BooneTown Tap & Grill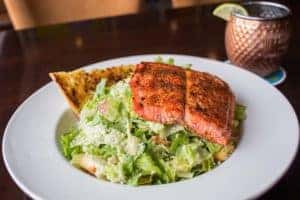 BooneTown Tap & Grill is intended as a place for friends and family to gather together in fellowship. They offer a full menu of breakfast, dinner, and Happy Hour. While they're not solely focused on barbecue, they do offer a great selection, and for those who aren't looking for smoke and sauce, they offer tacos, seafood, burgers, and fantastic local microbrews, wine, and craft cocktails.
They offer a sit-down bistro-style restaurant, full bar, and can be hired for catering. Some of their menu highlights include fish tacos, fish & chips, top sirloin steak, iron skillet mac & cheese, and their cowboy burger with peppered bacon. You can learn more about them on their Facebook page.
Oswego Grill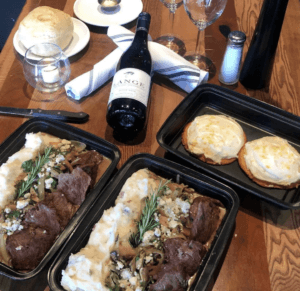 Oswego Grill offers indoor and outdoor dining in relaxed, casual surroundings with a distinctly upscale vibe that are welcoming and friendly, so you'll feel like you're relaxing in the lap of luxury, but without the upscale cost. It was founded by two couples: David & Christie Burnett, and Kathy & Bud Gabriel. Between them, they have decades of experience in building successful businesses and in the restaurant industry.
They offer an extensive wine list, craft cocktails, and rotating draughts of local craft beers. Some of their menu highlights include their grilled salmon power bowl, the vegetarian Impossible Burger, and of course their bone-in ribeye steak, Danish baby back ribs, slow-roasted prime rib, and spicy mac & cheese. To get more information, visit them on Facebook or Instagram.
---
Check out the Best Local BBQ near Wilsonville OR
These restaurants represent some of the best local BBQ near Wilsonville, OR. Be sure to give them a call or stop in to check out their menu offerings and experience great eats in our local neighborhood.