Battery Repair near Me

Are you wondering where you can find battery repair near me in the Wilsonville, Woodburn, and Portland areas? Wilsonville CDJR may have the answer. We're a local dealership with a state-of-the-art service center on-site. Here, we can help you get the parts repairs and replacements you need using genuine Mopar® parts.
Due for battery repair? Contact our service center to make an appointment!
How Long Does a Car Battery Last?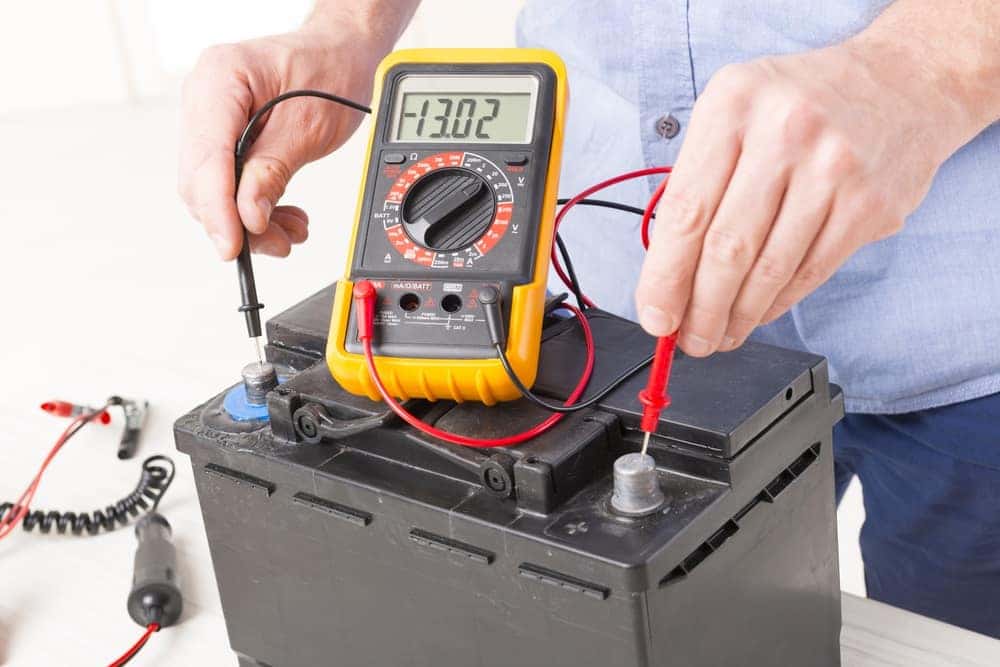 Car batteries tend to last three to five years, but this number can vary depending on your driving habits and conditions.
To be on the safe side, we recommend having your battery checked with every oil change—roughly every 7,500 miles or twice per year for the average driver. This way, you can be sure to catch any problems before they become larger issues.
Signs You Need Your Car Battery Repaired
While it's a good idea to have your battery checked at regular intervals, you can also keep a lookout for signs from your car that your battery may need repairs. These include:
Slow engine crank on startup
Corrosion buildup or a swollen battery
Electrical issues like dim headlights or a malfunctioning radio
An eggy smell coming from under the hood
A red dashboard light that looks like a battery
If you see any of these signs, schedule service with a factory-certified service center as soon as possible.
How to Increase Your Car Battery's Lifespan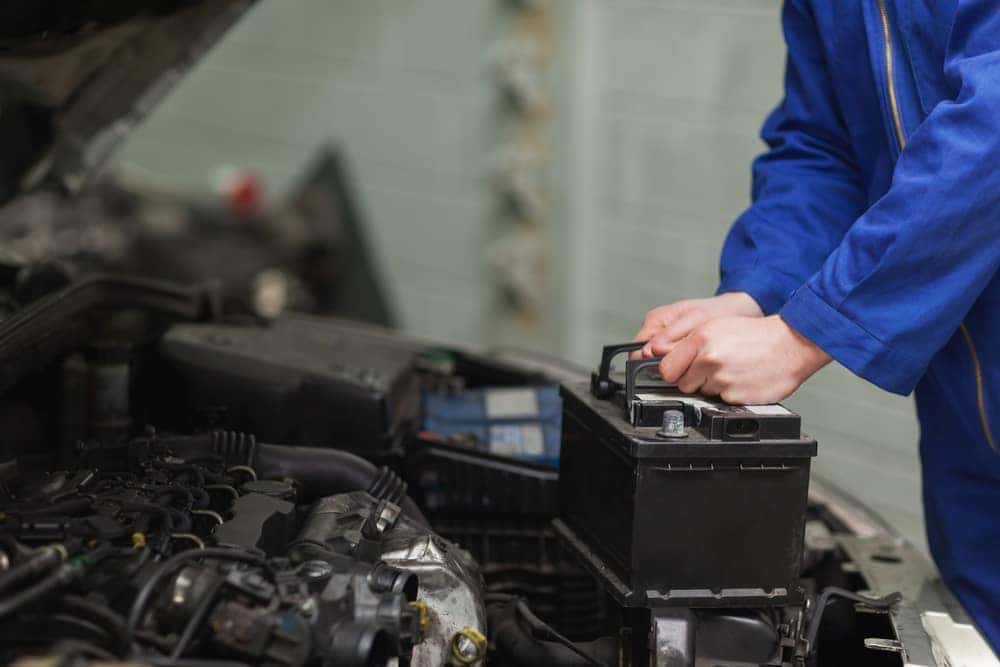 If you want to keep your car battery healthy and well, there are a few things you can do that may improve the life of your battery:
Avoid short trips. These don't give your battery time to fully charge and may drain it of energy more quickly.
Turn off headlights and other electrical equipment when not in use. Running electrical equipment when the engine is idle or leaving your headlights on overnight may drain your battery.
Check your battery often to make sure it's secure in the mounting bracket. If not, turbulent driving can jostle it around and cause internal damage.
Store your car in a cool, climate-controlled garage during hot weather. Temperatures above 90 degrees Fahrenheit can overheat your battery.
Having your battery cleaned and tested often by a professional auto service technician is also a good idea to ensure that it's road-ready when you are.
Schedule Battery Repair near Me
If you're due for battery repair near me, you can contact the team at Wilsonville CDJR. We'll get you scheduled for an appointment at our factory-certified service center near Wilsonville, Woodburn, and Portland so that you can have your battery tested, replaced, or repaired.
Contact us today!