2019 Ram 2500 Review

Here comes the 2019 Ram 2500. Our team here at Wilsonville CDJR is excited to present you with a few of the major highlights that this impressive pickup truck has in store. If you're a driver in Wilsonville, Woodburn, or Sherwood and you're interested in seeing what the 2019 Ram 2500 can do, read on to find out all about it.
2019 Ram 2500 Engine Specifications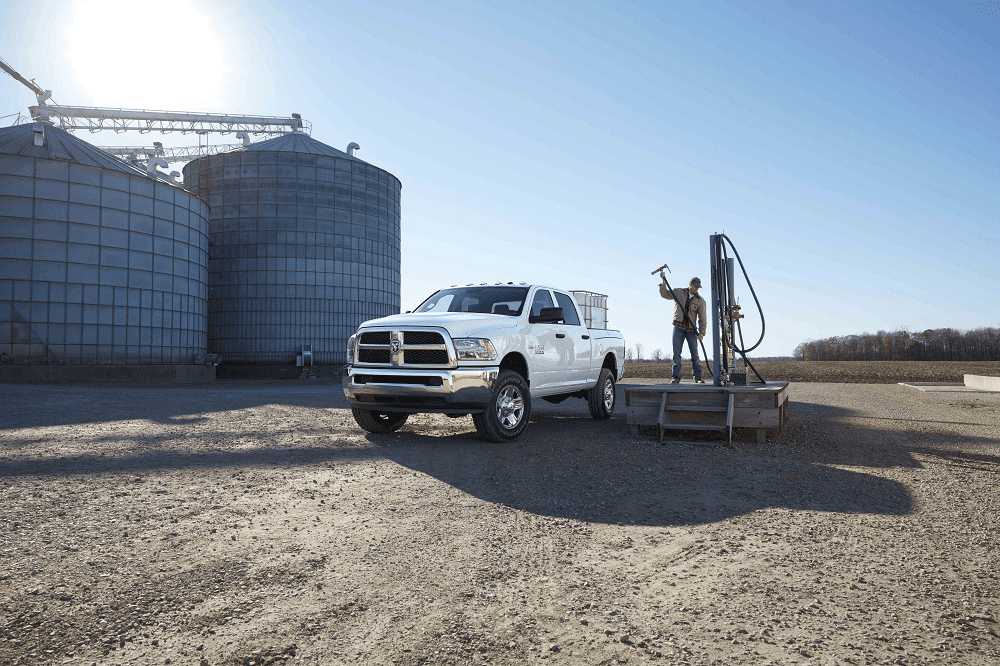 This fully capable Ram pickup certainly does not disappoint when it comes to delivering a robust and dependable performance. As far as gas engines are concerned, Ram 2500 comes standard with a 6.4L V8 engine. This full-bodied machine supplies you with a beastly 415 horsepower.
The 2500 is also available with a 6.7L turbocharged diesel engine that is able to produce a forceful 370 horsepower. Whatever your needs and sensibilities, the 2019 Ram 2500 is sure to have you covered with between two engines.
Performance Characteristics
The Ram 2500 sets you up for prime performance possibilities. One of the aspects that make this happen is the TorqueFlite™ 8-speed automatic transmission. This high performing feature provides you with a smoother, quicker, and more proficient shifting experience. As a result, you can expect less slipping for a more confident drive. This translates to less wear and tear on the transmission's clutches.
One carryover from the 2018 model year that the 2019 Ram 2500 makes use of is the coil link rear suspension design. With it, you can count on extra support when you need it the most.
2019 Ram 2500: Comprehensive Technology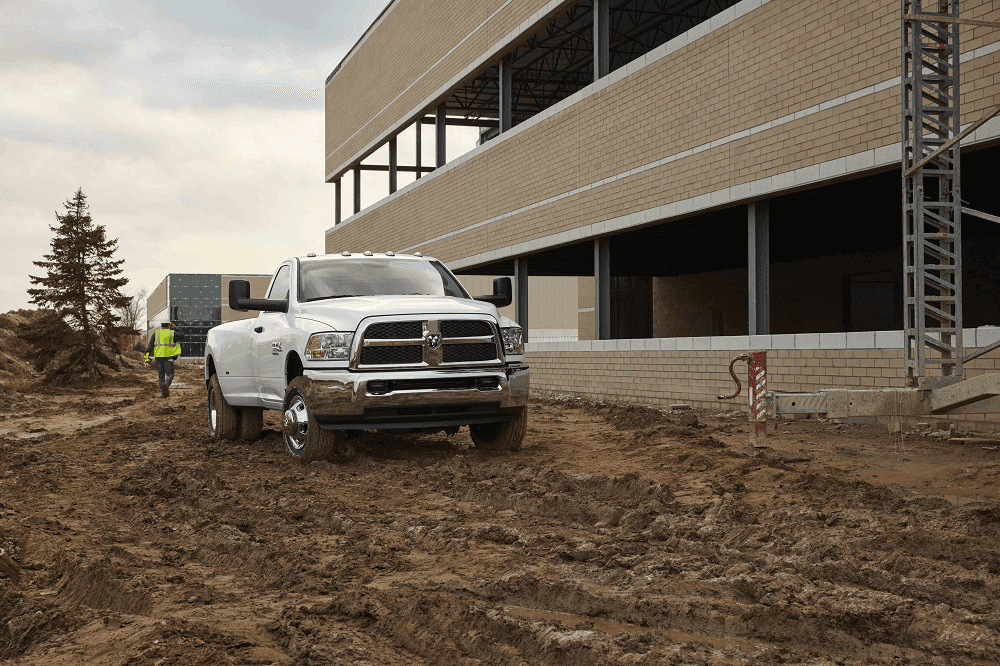 The technology you'll find inside the 2500 goes a long way toward enhancing your entire driving experience. One way this is accomplished is through the Uconnect® infotainment system. The 5-inch screen is a standard feature, while 8.4-inch and 12.1-inch screens are available for improved visibility and accessibility. The 12.1-inch system is available with SiriusXM® 360L that has the potential to supply you with optimum entertainment possibilities throughout your drive.
Another way the technology housed inside the 2019 Ram 2500 helps you out is within the category of safety. One example of this is the available 360-degree camera system that lets you survey the area immediately surrounding your vehicle more efficiently in order to boost your overall awareness.
The Adaptive Cruise Control is also a valuable way that the Ram 2500 utilizes technology to bolster your safety as well as that of the passengers you have with you inside the cabin. It does this by sticking to a preset distance between you and the next vehicle ahead of you and adapting to traffic speeds by slowing down and returning to the established speed accordingly.
Come Get a Feel for the 2019 Ram 2500
As this 2019 Ram 2500 review shows, this pickup truck is a quality automobile with many attributes. If you would like to take a closer look to find out exactly how it can contribute to your Wilsonville, Woodburn, and Sherwood drives, contact Wilsonville Jeep Ram to schedule your 2019 Ram 2500 test drive today.